Advertisement

Monthly Giveaway!
Sign up now for the monthly drawing from BNBFinder to WIN a $500 B&B Getaway valid at B&Bs and Inns throughout the US.
Just make sure you're a fan on Facebook to stay up to date on upcoming giveaways and offers (optional) and complete the online form to qualify.
New winners selected every month.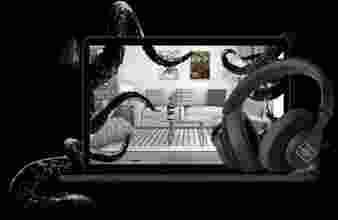 Over 900 winners selected!
This is your chance to WIN a Custom pair of Kraken Headphones and more!
Go now and download your favorite Kraken Zoom Background and post a Photo of you using the Zoom Background to Instagram, Twitter or here online using the hashtags #GetKraken and #Sweeps for your chance to win.
Each winner will receive a pair of Kraken Rum branded headphones, Kraken Rum branded All Black Ink Puzzle or Kraken Rum branded coloring book.
Over $38,000 in prizes awarded in total!
New entries accepted starting 5/26, 6/8 and 7/6.
Don't miss out!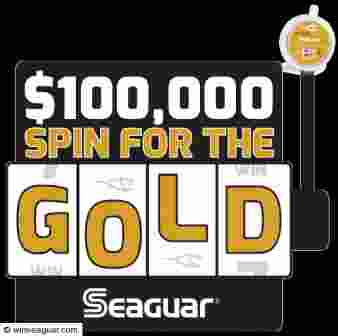 Take a Spin with Seaguar for your chance to Win Some Gold.
Tie on Gold Label and then you can Spin for the gold to see if you Instantly Win.
The grand prize winner receives a $100,000 cash prize!
Plus, others will receive $50, $100 or $500 cash prizes or a Seaguar Gold Label Prize Pack.
Enter to win DAILY through the end of June 2020.
THERE IS NO GUARANTEE THAT THE GRAND PRIZE WILL BE AWARDED.

Stay a step ahead for their best life with Hill's Pet Nutrition.
Sign up now to WIN the Best, Prize, Ever.
You could be the monthly grand prize winner to receive a year's worth of Hill's Pet Food and a $500 donation to a participating shelter.
Plus, monthly runner up prizes will be awarded as free small bags of Hill's Pet Food.
Complete the form this month to qualify and be sure to return again next month for additional chances to win.
Every month there will be over 50 winners selected!

Enter the Charles Krug Ticket to the Stars Sweepstakes for your ticket to a trip for 2 to the Napa Valley Film Festival, including flights and three nights lodging.
You could also be 1 of over 10 winners to score gift cards ranging from $25 to $100 to a movie theater or ticketing service.
Enter now by texting the word FILM to the short-code 31279 and follow the instructions.
All entries must be received by 11:59 PM ET on August 31st, 2019.
Over $4,900 in prizes!
Text the word "FILM" to the short-code 31279 to qualify.
Standard data/messaging rates may apply.

Show KC HiLiTES how you Adventure Further with Your Rig and be entered to WIN monthly prizes and more.
The grand prize winner will receive a trip to KC's headquarters in Williams, AZ with $3,500 in KC gear and a KC Custom Pro-6 Lightbar.
Plus, monthly prize winners will receive tickets to Summer KCamp and swag packages with 50th Anniversary merchandise.
Any and all photos or videos in the great outdoors will qualify.
Promotion valid through the end of October.
Over $28,000 in prizes awarded total!

Show off your BEST CATCH with Fleet Farm all year long for a chance to win!
Head over to the John Gillespie's Waters & Woods Fishing Contest and upload your photos as you catch the season's best.
Prizes are given in Youth and Adult divisions with two youth winners and four adult winners weekly.
Each youth receives a Plano tackle box.
Each adult gets a $25 Fleet Farm gift card.
Check back for winners!

Enter for a chance to win one of three great prizes packages from LINE-X in the 2020 Side-By-Side Sweepstakes
The grand prize winner receives a 2020 Polaris General fully protected with LINE-X ULTRA and a brand new trailer to haul it!
Other prizes include a $2,000 LINE-X gift card a Truck Gear by LINE-X prize package.
Make sure to visit your local LINE-X deal for bonus entry codes for a total of up to 6 entries into the promotion!

Get ready for the Perfectly Popped Popcorn every time with this chance to WIN FREE AMC Popcorn for an entire year.
Just fill out the form and you could be a year of AMC Perfectly Popcorn.
New winners will be selected every month throughout the entire year of 2020.
Don't forget to submit another entry to qualify next month.

Looking for money for college?
Discover Student Loans has your chance to win each and every month!
Come back and enter once a month for your chance to win $5,000 for college!
They pick a winner at the first of every month.
Contest ends January 31, 2021.