Advertisement

Häagen-Daz is celebrating their 60th birthday in a BIG WAY!
To express their gratitude for all they have done (and couldn't without you), they're giving away daily prizes and the chance to WIN the Ultimate Grand Prize Package.
Enter now to WIN prizes including a pair of AirPods Pro, $300 Apple iTunes Gift Card, Apple Watch, iPhone 11 Pro and other awesome prizes.
The grand prize winner receives one of each of the daily prizes for a total value of over $5,400.
Sign up now to qualify and be sure to return again tomorrow for another chance to win.
Over $50,000 in prizes awarded throughout this campaign!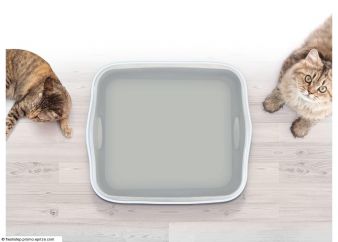 Play the Virtual Scratch game by using your paws and claws to find out now if you've Instantly Won!
This is your chance to WIN up 2,000 Reward Points (1,000 points for yourself and 1,000 for your preferred shelter).
Plus, over a hundred others will receive a pair of cat sunglasses.
Submit up to five entries to win daily throughout the entire month of June for your chance to Instantly Win.
Over $3K in prizes awarded!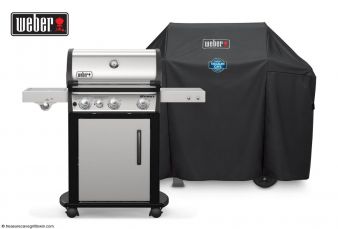 Celebrate summer with Treasure Cave® Cheese as they offer hundreds of chances to WIN during their Thrilling Grilling Instant Win & Sweepstakes.
This is your chance to be 1 of over 200 winners with a total of over $13,000 in prizes.
THREE Grand prize winners will receive a brand new Weber® Spirit® SP-335™ gas grill with grill cover valued at over $760 for over $2K in prizes.
Plus, over 200 Instant Winners will receive prizes including a Weber® GoAnywhere® gas grill, Weber® seasonings kit with Weber® instant-read thermometer, Weber® premium grill tool set and Weber® Master Touch® 22" charcoal grill in ocean blue.
Over $13,000 in prizes awarded total throughout the campaign!
Check back DAILY for a new chance to win through the end of August of 2020.
Let us know below if you're a winner!

Are you Team Creamy or Team Crunchy?
Cast your vote now through 9/20 for your chance to Win Your Satisfaction.
You could WIN an entire year of SNICKERS® bars, SNICKERS® branded swag and more.
FIVE Grand prize winners will be selected to each receive prize packages valued over $550 and over 1,000 more will receive T-Shirts, Flags, Hats, Socks, Tote Bags and Bandana's.
Vote Team Creamy or Team Crunchy now for your chance to win your part of over $12,000 in prizes!
Enter DAILY through 9/20.

Baby Nut is just learning how to play catch... Can you help teach him?
Get out there and have some fun for the chance to WIN 1 of over 1,000 prizes.
You could WIN the essentials for a great day of playing catch including water bottles, baseball caps and blankets.
Plus, one grand prize winner will receive $7,500 for some Family Fun this Summer.
New submissions valid DAILY through 6/30/2020.
Don't miss out!

Get ready to Bite Into Summer with Kraft, Heinz and Oscar Mayer with thousands of chances waiting to win.
Register now and then start digging into the game to find at least 6 items in 10 seconds.
Every time you find an item, give it a fast click or a tap and when the timer runs out, you'll get the chance to Instantly Win.
Prizes include a Backyard Movie Bundle, Bike Bundle, Camping Bundle, $10 prepaid gift cards, $5 RedBox codes and more.
Over $19,000 in total prizes awarded!
New submissions valid DAILY through 7/31/2020.

This is your chance to WIN a Universal Parks & Resorts Trip to Hollywood or Orlando for the chance to experience all the fun the Minions bring.
Enter now and you could WIN the grand prize getaway or Instantly Win another prize.
The Instant Win Prizes include Home Movie Theater prize packages, lunch bags, waffle makers, Back to School Essentials and more.
Enter the sweepstakes now and get ready to live out the best Minion life at the Universal Parks & Resorts of your choice.

You could win $10,000 in Ballard merchandise and other Instant Win Prizes!
Designer Suzanne Kasler and Ballard Designs have been creating timeless style together since 2010 and to celebrate their 10th anniversary, they're giving away $10,000 in Ballard merchandise and a trip to Atlanta for a private tour of Suzanne's gorgeous home guided by the designer herself.
Plus, you could also Instantly Win 1 of 30 awesome prizes.
A total of $25,000 in prizes will be awarded throughout the campaign.
Enter today and make sure to share with a friend.

Started: Thu May 14, 2020
Ends: Sun Nov 1, 2020
Prize: Cash
Instant WinAwesome!
Choose your #ChewTunes and you could win a trip to the GRAMMYS®, a $10,000 CASH PRIZE or Instantly Win an awesome prize.
Every flavor has it's own beat so be sure to play them all and vote for your favorite to receive an entry into the grand prize drawing.
You could also Instantly Win prizes including a Bluetooth Stereo Turntable and Trident product, $30 streaming music gift card and more.
Play to win DAILY through 11/1/2020.

Take a Spin with Seaguar for your chance to Win Some Gold.
Tie on Gold Label and then you can Spin for the gold to see if you Instantly Win.
The grand prize winner receives a $100,000 cash prize!
Plus, others will receive $50, $100 or $500 cash prizes or a Seaguar Gold Label Prize Pack.
Enter to win DAILY through the end of June 2020.
THERE IS NO GUARANTEE THAT THE GRAND PRIZE WILL BE AWARDED.