Advertisement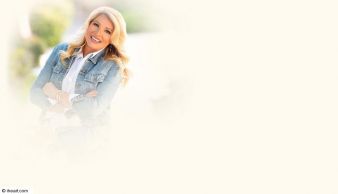 Summer is finally here and Delialah is celebrating with a giveaway, presented by Pepto Bismol.
Sign up now to WIN a propane gas outdoor firepit with granite mantel and you'll be able to stay at home and enjoy those evenings outside in comfort!
New submissions valid DAILY through 6/7/2020.
This prize is valued over $1K!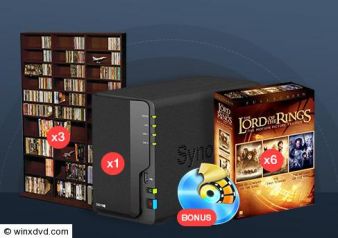 This is your chance to WIN part of over $600 in prizes!
Sign up now with WinXDVD by sharing your creations for the chance to WIN NAS, DVD Cabinet and more gifts.
The lucky winner will receive a Synology 2 bay NAS Disk Station, Atlantic Oskar Adjustable DVD shelf or The Lord of The Rings trilogy DVD box set.
There will be 10 winners selected in all!
Good luck!!!
For 20 years, Gold Tone has offered musicians the best Folk, Folkternative, and Bluegrass instruments at the best prices and now it's time to celebrate!
Sign up now to WIN a PBR Paul Beard Signature-Series Roundneck Resonator Guitar.
This guitar comes with a hard case and has a total value of $1,300.
Sign up to win before the drawing on June 30th, 2020.

Want a FREE bundle of the most popular immune boosting supplements from Lumen Naturals? This is your chance!
Sign up now during the Immunity Bundle Giveaway for your chance to be 1 of 5 winners to receive over $150 in prizes.
Just enter your email address on the bottom of the page and you're in it to win it.
The five lucky winners will be announced on Monday, June 15th.

Started: Fri Feb 7, 2020
Ends: Tue Jun 30, 2020
From: uglydrinks.com
Awesome!
Get Ugly with a LIFETIME supply of drinks from Ugly Drinks!
Just enter your email address and you could WIN a lifetime supply of Sparkling Water.
Promotion ends 6/31/2020.
Prize will be awarded as 24 x Ugly Drinks cans for up to 50 years.

CMT Cody is celebrating Kip Moore's new album Wild World with a prize package to help you navigate this wild world, Kip-style!
Sign up now to WIN over $700 in prizes that include an autographed guitar by Kip Moore.
Hurry! New submissions valid DAILY 6/1 - 6/7 only.
Go now to learn more and make sure to return again tomorrow.

Here's your chance to WIN a new Mini, PC that features an Intel i9-9900K processor and an Nvidia RTX 2070 GPU.
This build is the perfect solution for gaming enthusiasts who wish for a small case without compromise.
Sign up by 6/14 to WIN this $2,000 PC.

TITAN Survival wants you to be ready for whatever comes your way and they're giving you a chance to win every month through the end of the year.
Enter now for your chance to WIN a NEW TACAMO Solar Power Bank during the month of June.
This power bank will help recharge dead electronics in a survival situation in a snap.
Sign up now to qualify and stay tuned for the winner announcement.

It's an All Out Tactical Giveaway from Bearfoot Fishing.
Sign up now to WIN prizes from all of the amazing sponsors.
The lucky winner will be selected on 6/12/2020.
There are over $500 in prizes!

Started: Mon Jun 1, 2020
Ends: Mon Jun 22, 2020

Prize: Food and Drink
Awesome!
This is your chance to give dad the prize he really wants during the Father's Day Giveaway from BBQGuys.
Sign up now to WIN a $2,000 Ironwood 885 Grilling Package.
This package includes a Traeger Ironwood 885 Pellet Grill with cover, folding front shelf, Traeger 20 L.B. Natural Hardwood Pellets and more.
Fil out the form now to win this amazing $2,000 prize package.
Promotion ends 6/22/2020.