Advertisement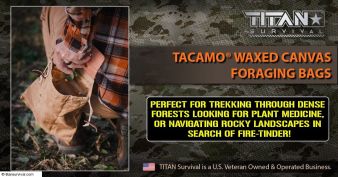 Login
to keep track of your entries.
TITAN Survival wants you to be ready for whatever comes your way and they're giving you a chance to win every month through the end of the year.
Enter now for your chance to WIN a NEW TACAMO Solar Power Bank during the month of June.
This power bank will help recharge dead electronics in a survival situation in a snap.
Sign up now to qualify and stay tuned for the winner announcement.