Advertisement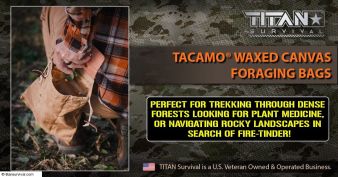 TITAN Survival wants you to be ready for whatever comes your way and they're giving you a chance to win every month through the end of the year.
Enter now for your chance to WIN a NEW TACAMO Solar Power Bank during the month of June.
This power bank will help recharge dead electronics in a survival situation in a snap.
Sign up now to qualify and stay tuned for the winner announcement.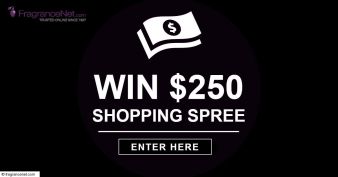 Win a Shopping Spree for your favorite fragrance from Fragrancenet!
They have all the traditional fragrances and brand new offerings from the biggest brands to choose from.
Win $250 to spend on what you way online.
Entries accepted through the end of the month and the winner will be chosen first thing next month.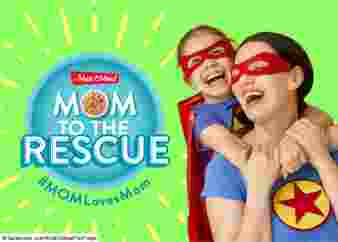 Started: Wed May 27, 2020
Ends: Thu Jun 25, 2020

Prize: Food and Drink
Awesome!
It's #MomToTheRescue!
Malt-O-Meal is the champion of moms and they want to honor all of the important and extra work moms across the country are doing right now by giving away $30,000 worth of personalized gifts to moms everywhere!
Submit your nomination now to WIN two $500 gift cards and Malt-O-Meal cereal for each winner's pantry.
Up to SIXTY Winners will be slected.
It's Mom to the Rescue!

FragranceNet is now doing a monthly giveaway where every month a winner receives a new prize.
For the month of June, sign up to WIN a CK One Golden, Peter Thomas Roth 24K Gold Pure Luxury Lift Cream, Benefit Sun beam Highlighter, Viva La Juicy Gold Couture and an Urban Decay Naked 3 Eyeshadow Palette.
This prize pack retails for up to $500!
Promotion valid all month long.

Play the Virtual Scratch game by using your paws and claws to find out now if you've Instantly Won!
This is your chance to WIN up 2,000 Reward Points (1,000 points for yourself and 1,000 for your preferred shelter).
Plus, over a hundred others will receive a pair of cat sunglasses.
Submit up to five entries to win daily throughout the entire month of June for your chance to Instantly Win.
Over $3K in prizes awarded!

THREE WINNERS!
Sign up now with Shop.com for your chance to WIN a $250 shopping spree and more.
One grand prize winner will be selected and two others will receive two boxes of Selfie Cookies.
New submissions valid DAILY through 9/7/2020.
Winners will be selected in a random drawing on or around 9/10/2020.

Farm Star Living is saying Cheers to Cherries form Starr Ranch Growers that are Now In Season.
Sign up now to WIN a $500 gift card from Starr Ranch Growers to purchase all the freshest cherries and get ready to say Cheers.
One lucky winner will be selected in a random drawing at the beginning of the next month.
Submit new entries to win DAILY throughout the month.

Monthly Giveaway!
Every month, Xero Shoes gives away another prize.
This month you would be the winner of a $100 gift certificate to shop at Xero Shoes.
And, yes, the more you enter, the better your chances of winning.

Monthly Baby Bump Giveaway! Win a $1,500 Amazon Gift Card!
Whether you're looking for baby products or just something for mommy. What to Expect has what you need and is giving away a $1,500 Amazon Gift Card to one lucky mom-to-be.
Get ready for the Mommy and Baby shopping spree you've wanted to go on by choosing from millions of items on Amazon.
Promotion valid every month!

Enter to WIN a $500 Shopping Spree from TILLYs!
Every month a new winner will be selected.
That's 12 chances to win throughout the year!
Enter to win this month and don't forget to share with friends!