Advertisement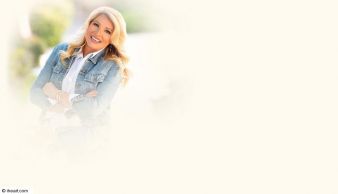 Summer is finally here and Delialah is celebrating with a giveaway, presented by Pepto Bismol.
Sign up now to WIN a propane gas outdoor firepit with granite mantel and you'll be able to stay at home and enjoy those evenings outside in comfort!
New submissions valid DAILY through 6/7/2020.
This prize is valued over $1K!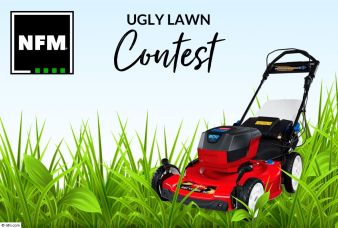 Have an Ugly Lawn?
Submit a Photo of it during Nebraska Furniture Mart's Ugly Lawn Contest to WIN a new mower to help turn your lawn into one you can be proud of.
The lucky winner will receive the Toro 22" Recycler Personal Pace 60V Battery Mower with Flex-Force Power System, valued at over $500.
Go now to view the gallery and to complete your entry to qualify.
Hurry! Contest ends 6/15.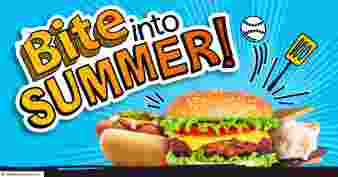 Get ready to Bite Into Summer with Kraft, Heinz and Oscar Mayer with thousands of chances waiting to win.
Register now and then start digging into the game to find at least 6 items in 10 seconds.
Every time you find an item, give it a fast click or a tap and when the timer runs out, you'll get the chance to Instantly Win.
Prizes include a Backyard Movie Bundle, Bike Bundle, Camping Bundle, $10 prepaid gift cards, $5 RedBox codes and more.
Over $19,000 in total prizes awarded!
New submissions valid DAILY through 7/31/2020.

Tired of the Hot Humid Summer Days?
Enter Bob Vila's Humidity-Be-Gone Giveaway with Santa Fe to WIN a new home dehumidifier and filters.
The lucky winner will receive a prize package from Santa Fe that includes the Advance 100 Dehumidifier, Dehumidifier Risers and twelve Merv-13 Filters.
Two winners will be selected for a total of $4K in prizes.
Enter to win DAILY through June 15th.

This is your chance to WIN $250 to shop at ToiletTree Products!
You could also WIN a Fogless Mirror!
One grand prize winner will be selected for the gift card and three additional winners will receive the fogless mirror.
Promotion ends 6/5.

Join Martin's all season long as they celebrate summer with recipes, resources, and a series of fun summer prize sweepstakes!
This is your chance to WIN awesome prizes like a Conversation Patio Set, Outdoor Griddle, Kayak Voucher, Fishing Rods, Camping Utensils and Equipment and more.
Make sure to check back often to see the latest prize, creative recipes, and timely resources for all your Summer Fun activities and to complete another entry to qualify.
Promotion valid 5/1 - 9/8 of 2020.

Sign up now with DIY Network and get ready to Design Your Smartest Kitchen.
The lucky winner will receive a $5,000 gift certificate valid at Cabinets To Go to be used towards cabinets and flooring for their new Smart Kitchen.
Just enter your email address to qualify and be sure to return again tomorrow through June 12th for another chance to qualify.
Winner selected in a random drawing.

Enter to win a First Alert Onelink Smoke and Carbon Monoxide Alarm Prize Package valued at over $350!
First Alert Onelink Detectors are smart smoke and carbon monoxide alarms that feature Amazon Alexa.
Entry is completely free and all winners will be notified at the end of the contest drawing.
First Alert is the premier brand when it comes to providing fire and safety products in your home.
Promotion ends 7/1/2020.

Home owners! Sign up with Infinity From Marvin and find out how new doors and windows can change your life for the better.
Enter today in their annual Built For Life Sweepstakes for a chance to win $10,000 in products and services to make your home more beautiful and efficient.
Outfit your home in up to $10,000 in windows and installation - a real upgrade!
Enter through July 5th and watch for winner!

Started: Thu Apr 9, 2020
Ends: Tue Jun 9, 2020
From: realtor.com
Prize: Cash
Awesome!
Celebrate over 75 years of the VA Loan with Realtor.com as they give you a chance to win a huge cash prize.
Memorial Day is our celebration of the sacrifices made by service members and Realtor.com is honoring our veterans with the $75,000 Veteran Homebuyer Giveaway.
One Qualifying Veteran will receive a $75,000 cash prize to be used toward the purchase of a home.
Enter through June 6th and watch for winner about June 9th.