Advertisement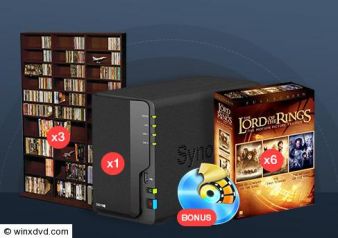 This is your chance to WIN part of over $600 in prizes!
Sign up now with WinXDVD by sharing your creations for the chance to WIN NAS, DVD Cabinet and more gifts.
The lucky winner will receive a Synology 2 bay NAS Disk Station, Atlantic Oskar Adjustable DVD shelf or The Lord of The Rings trilogy DVD box set.
There will be 10 winners selected in all!
Good luck!!!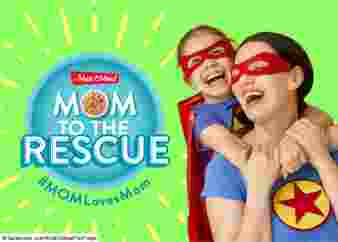 Started: Wed May 27, 2020
Ends: Thu Jun 25, 2020

Prize: Food and Drink
Awesome!
It's #MomToTheRescue!
Malt-O-Meal is the champion of moms and they want to honor all of the important and extra work moms across the country are doing right now by giving away $30,000 worth of personalized gifts to moms everywhere!
Submit your nomination now to WIN two $500 gift cards and Malt-O-Meal cereal for each winner's pantry.
Up to SIXTY Winners will be slected.
It's Mom to the Rescue!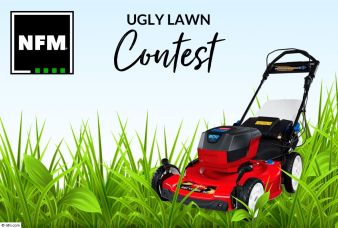 Have an Ugly Lawn?
Submit a Photo of it during Nebraska Furniture Mart's Ugly Lawn Contest to WIN a new mower to help turn your lawn into one you can be proud of.
The lucky winner will receive the Toro 22" Recycler Personal Pace 60V Battery Mower with Flex-Force Power System, valued at over $500.
Go now to view the gallery and to complete your entry to qualify.
Hurry! Contest ends 6/15.

Show off your Frigo inspired dish in the #FreshFamilyFavorites Contest to win one of 11 prizes valued at over $3,000 total.
The grand prize winner receives a $2,000 VISA gift card and Frigo® Cheese for a Year!
Twenty additional winners will receive $50 gift cards and some Frigo® Cheese too!
Share your family Photo now (judged on execution of theme, originality, creativity and Photo quality) to win DAILY through the end of August.
Over $3,600 in prizes awarded total!

Over 900 winners selected!
This is your chance to WIN a Custom pair of Kraken Headphones and more!
Go now and download your favorite Kraken Zoom Background and post a Photo of you using the Zoom Background to Instagram, Twitter or here online using the hashtags #GetKraken and #Sweeps for your chance to win.
Each winner will receive a pair of Kraken Rum branded headphones, Kraken Rum branded All Black Ink Puzzle or Kraken Rum branded coloring book.
Over $38,000 in prizes awarded in total!
New entries accepted starting 5/26, 6/8 and 7/6.
Don't miss out!

Nickelodeon and Time Magazine are searching for extraordinary kids who are making a positive impact on society to award the first ever Kid of the Year!
Does your could have what it takes?
Have them made a positive impact on their school or community?
Have they recently completed a huge feat and were the first or youngest to do it?
Have they made a big impact on a cause they really care about?
Upload a Photo and include why you should be kid of the year with a link to any social media links from the child.
Over $42,000 in total prizes will be awarded!

Blinds.com knows that times have been tough and your home is more important than ever.
To help make your space feel even more like a sanctuary, enter now to WIN a bedroom makeover worth over $2,000.
Plus, the winner will receive a virtual design session with Erin Conway and Kismet House.
This bedroom makeover includes $2,000 in gift cards and a Phillips Hue Smart Bulb Starter Kit.
Winner selected in a random drawing on June 9th.

Primal Kitchen wants to empower you to achieve your wellness goals!
Sign up now to WIN over $200 in Primal Kitchen Products and a Peloton Exercise Bike to keep endorphins and spirits high during these times.
Whether you're a beginner, an old pro, or just cardio-curious, support your movement journey and stock your kitchen with simple, clean pantry staples.
Sign up now to qualify and be sure to follow @primalkichenfoods, @marksdailyapple @theprimalblueprint on Instagram to qualify.

Life looks different these days and it might feel overwhelming, but the Dixie brand wants to know what they can do to help to take something off your plate.
Enter your email address now a snap a picture or video that captures the problem you would like help with (extra points for creativity!).
You must also include where you are living, the responsibilities, activities or hobbies you have been balancing while at home and what can be taken off your plate
EIGHT Grand prize winners total will each receive a custom prize or $10,000 CASH with up to $5,000 to help cover taxes.
You could also be 1 of thousands of others to receive a $500 cash prize or a variety pack of Dixie Products.
New submissions valid DAILY through 7/6/2020.

Enter to Win an Emergency Snack Food Kit and Share it With Someone You Care About!
The Care Crate Co. is GIVING AWAY an Emergency Snack Food Crates this week AND will be giving away a new crate to someone every week until the CDC lifts the social distancing restrictions on all of us!
Sign up now by following @TheCareCrateCo on Instagram/Facebook and tag three friends in the sweepstakes post.
Promotion ends every Saturday.