Advertisement
For 20 years, Gold Tone has offered musicians the best Folk, Folkternative, and Bluegrass instruments at the best prices and now it's time to celebrate!
Sign up now to WIN a PBR Paul Beard Signature-Series Roundneck Resonator Guitar.
This guitar comes with a hard case and has a total value of $1,300.
Sign up to win before the drawing on June 30th, 2020.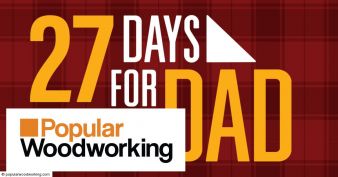 Popular Woodworking is giving it up for DADS with a DAILY GIVEAWAY!
Get your DAILY entry in to the 25 Days of Dad Sweepstakes to score the prize of the day!
Daily winners take home woodworking prizes to celebrate dads everywhere.
All entries will qualify for the grand prize of a JET 14" SFX Bandsaw.
Enter DAILY through June 21st.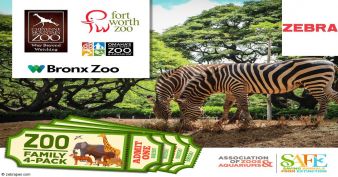 Enter for your chance to win a backpack filled with Zebra Pen product and a stuffed Zen, valued at over $100!
Just fill out the form and you could be a weekly winner selected every month through June 28th of 2020.
Don't miss out!

Every month, Sweetwater gives thousands of dollars' worth of amazing pro audio gear to one lucky winner.
Between now and the end of June, enter your email address for your chance to WIN over $35,000 in prizes.
Hourly prizes will be awarded throughout the campaign with one lucky grand prize winner selected on July 1st to receive the Ultimate Guitar Recording Prize Package worth over $5,000.
Make sure to sign up for GearFest 2020 updates and be automatically entered to win.
Promotion valid all month long.

Relix is giving away a Fender American Performer Stratocaster!
Born in Corona, California, the American Performer Stratocaster delivers the exceptional tone and feel that you'd expect from an authentic Fender.
This guitar has new enhancements that make it even more inspiring including a Honey Burst finish, Alder Body, Three Yosemite Single-CoilStratocaster Pickups and more.
Enter by July 1st for your chance to win!

Sign up now with The Money Pit for your chance to WIN a set of tools from Arrow Fastener!
TEN WINNERS will each receive a prize package that includes the Arrow T50 Heavy Duty Staple Gun, Arrow PT50 Pneumatic Staple Gun and Arrow GT300 Professional High Temp Glue Gun for a total of $1,200 in prizes.
New submissions valid DAILY through 6/21/2020.
Don't forget to share with friends!

Get ready for warmer weather with one less thing to do from Litter Robot!
Make this The Scoopless Summer with your chance to win a weekly prize.
Each weekly winner will receive their very own Litter-Robot 3 Connect Litter Box for clean litter every day - no muss, no fuss!
Over $7,400 in prizes awarded!

How do you #LiveLifeOutside?
Upload a Photo with TruGreen to show what your lawn is to you for the chance to WIN 1 of 2 weekly prizes.
Each weekly winner will receive a Mosquito Defense Control Treatment and a prize from the week's partner.
Sign up now to qualify and look for the additional ways to win through 6/9/2020.

Mary's moose-poop business put her and her town on the map.
Sign up now for a chance to win your own handcrafted pieces from the Tirdy Works Shop.
Just submit your best poo poo joke and fill out the form to be entered to win prizes like the poo poo clocks, poo poo platters, fecal people and picture frames.
Jokes will not be judged, but some may be shared on Instagram.
Promotion ends July 7th.

Started: Fri May 8, 2020
Ends: Fri Jun 12, 2020

Prize: Other
Win Pet Control Products!
Enter now to be in the drawing for your chance to win part of $5,000 in total Farnam pest control products.
New winners will be named every week to receive a No Fly Zone "Pesky Outlaws" t-shirt too, so there are lots of chances to win.
Sign up now to be one of ten grand prize winners selected by picking the pack you want to win and filling out the form.
Promotion valid through June 12th.