Advertisement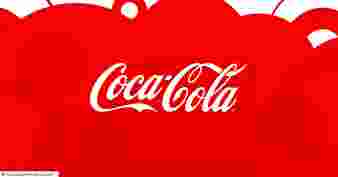 Cub® Foods, Coca-Cola, and Old Dutch want to Power Your Summer!
Sign up now and get ready to add a little sizzle to your summer.
This is your chance to WIN a new boat and trailer, an ATV or a $500 or $100 gift card.
Promotion valid DAILY to limited states (see below).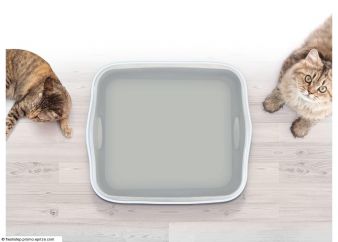 Play the Virtual Scratch game by using your paws and claws to find out now if you've Instantly Won!
This is your chance to WIN up 2,000 Reward Points (1,000 points for yourself and 1,000 for your preferred shelter).
Plus, over a hundred others will receive a pair of cat sunglasses.
Submit up to five entries to win daily throughout the entire month of June for your chance to Instantly Win.
Over $3K in prizes awarded!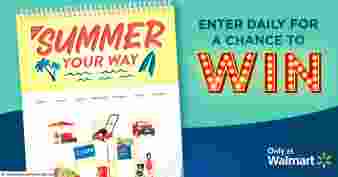 Get ready to do Summer Your Way with this chance at winning over $87,000 in PRIZES!
This is your chance to WIN a $1,000 Walmart gift card, Nanny for the summer, Groceries for a year, Meal service for the summer or even a brand new car.
All services will be awarded as checks valued up to $10,400 with the grand prize winner receiving a check for $25,000!
New submissions valid DAILY 6/1 - 6/14.
Don't miss out!

Are you Team Creamy or Team Crunchy?
Cast your vote now through 9/20 for your chance to Win Your Satisfaction.
You could WIN an entire year of SNICKERS® bars, SNICKERS® branded swag and more.
FIVE Grand prize winners will be selected to each receive prize packages valued over $550 and over 1,000 more will receive T-Shirts, Flags, Hats, Socks, Tote Bags and Bandana's.
Vote Team Creamy or Team Crunchy now for your chance to win your part of over $12,000 in prizes!
Enter DAILY through 9/20.

Baby Nut is just learning how to play catch... Can you help teach him?
Get out there and have some fun for the chance to WIN 1 of over 1,000 prizes.
You could WIN the essentials for a great day of playing catch including water bottles, baseball caps and blankets.
Plus, one grand prize winner will receive $7,500 for some Family Fun this Summer.
New submissions valid DAILY through 6/30/2020.
Don't miss out!

This is your chance to WIN a Universal Parks & Resorts Trip to Hollywood or Orlando for the chance to experience all the fun the Minions bring.
Enter now and you could WIN the grand prize getaway or Instantly Win another prize.
The Instant Win Prizes include Home Movie Theater prize packages, lunch bags, waffle makers, Back to School Essentials and more.
Enter the sweepstakes now and get ready to live out the best Minion life at the Universal Parks & Resorts of your choice.

Started: Thu May 14, 2020
Ends: Sun Nov 1, 2020
Prize: Cash
Instant WinAwesome!
Choose your #ChewTunes and you could win a trip to the GRAMMYS®, a $10,000 CASH PRIZE or Instantly Win an awesome prize.
Every flavor has it's own beat so be sure to play them all and vote for your favorite to receive an entry into the grand prize drawing.
You could also Instantly Win prizes including a Bluetooth Stereo Turntable and Trident product, $30 streaming music gift card and more.
Play to win DAILY through 11/1/2020.

Get ready for a Win-Win Summer with Casey's and this chance to WIN cash for yourself and your community.
Just sign into your or sign up for a Casey's Rewards account and then play daily for your chance to win Instant Win Prizes.
The grand prize winners will receive a check valued up to $20,000 and other instant win prize winners will receive prizes like free pizza, cookies & bonus points with Casey's Rewards!
Over 1 MILLION in prizes awarded throughout the campaign.
Sign up now to qualify.

Started: Fri May 1, 2020
Ends: Mon Aug 31, 2020
Prize: Electronics
Who is your favorite kid?
Vote now during the Shock The Vote Campaign from Sour Patch Kids for a chance to win a trip to Miami!
Plus, you could also Instantly Win a portable charger, Instant Print Camera, Bluetooth Speaker and more.
Play to win DAILY 5/1 - 8/31 to qualify.
#Sweepstakes #ShockTheVote See Official Rules for more details.

Started: Sun Mar 15, 2020
Ends: Fri Jul 31, 2020
Prize: Food and Drink
Lots of Winners!
Get ready to say Aloha to the Ultimate Getaway with your chance to win a trip to Honolulu, Hawaii with FIVE Friends!
You could WIN a trip with air travel, hotel and even spending cash that's sure to make it a trip to make you and your friends happier together.
Other prizes include an instant print camera and assorted Chips Ahoy! products.
Submissions valid DAILY starting 3/25 through 7/31.
Enter now!