Advertisement

Celebrate Fix-a-Flat's 50th Anniversary with this chance to WIN HUGE!
The lucky winner will receive a 1970 Chevy C10 RestoMod courtesy of Fix-a-Flat and AutoZone!
This vehicle is valued at $30,000 and includes 6 23oz cans of Fix-a-Flat to help in any emergency.
Promotion valid 6/1 - 8/14.
Don't miss out!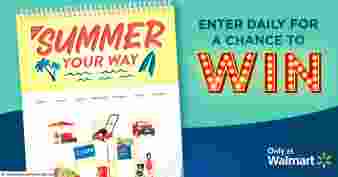 Get ready to do Summer Your Way with this chance at winning over $87,000 in PRIZES!
This is your chance to WIN a $1,000 Walmart gift card, Nanny for the summer, Groceries for a year, Meal service for the summer or even a brand new car.
All services will be awarded as checks valued up to $10,400 with the grand prize winner receiving a check for $25,000!
New submissions valid DAILY 6/1 - 6/14.
Don't miss out!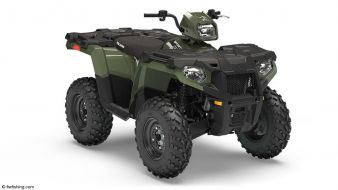 Fishing League Worldwide is here with you gear for the great outdoors and this awesome chance to adventure like a pro with a brand new ATV!
Sign up now to WIN a Polaris Sportsman® 570 EPS!
This vehicle is valued at over $7,700.
Submissions accepted through November 11th and winner notified about November 16th.
You only have to enter once!

Sign up now to WIN a new Classic Muscle Car build on Detroit Muscle and Engine Power.
The lucky winner will receive a 1969 Chevrolet Camaro valued at $40,000.
Sign up now to qualify and be sure to return again tomorrow for more chances to win through 12/16/2020.
The lucky winner will be selected in a random drawing.

Enter for a Chance to Win a $100 Gift Card each and every week with Mitchell 1 shop Solutions.
Each week, they'll pick another fan and give away $100 to spend at any of their locations.
One Winner will be announced Every Thursday thru 6/24.
Good luck!

You could WIN a new motorcycle from Royal Enfield, valued at up to $6,599!
The lucky winner can choose between the Royal Enfield INT 650 and the Continental GT.
The offerings will inspire confidence in new riders and satisfy the performance expectations of experienced riders.
Promotion ends 5/18/2021.

This is your chance to WIN $6,000 in Mods for your Mustang!
Sign up now with American Muscle and get ready to purchase all of your vehicle upgrades from Extreme Terrain, American Muscle and American Trucks.
Submissions valid DAILY through 6/23/2020.
Look for the "WIN $6,000 IN MODS" enter now button to find the entry form.

Feeling lucky? Enter here to WIN a new motorcycle of your choice!
The lucky winner will receive a 2020 FXDR 114 Harley-Davidson or their choice of motorcycle, valued up to $20,000.
Just fill out the form to qualify one time before October 31st of 2020.
This giveaway is sponsored by the National Academy of Motorcycle Injury Lawyers.
Enter now!

Here's your chance to get Powered Up with $1,000 in RoadPro Rewards Points.
Plus, you could be a weekly winner to receive a Powerdrive Power Inverter.
Sign up now to qualify and select the type of driver you are.
Over $1,900 in prizes will be awarded throughout the campaign.
Promotion ends 6/30.

Celebrate the 25th Anniversary Automower with Husqvarna and this chance to WIN the special Gold Edition of the Automower.
TWENTY FIVE WINNERS will each receive the special gold edition 315X Automower valued at $2,400 with a standard installation of the Automower.
Enter to win by 6/8 and you could be 1 of the random 25 winners drawn.
Don't forget to share with friends!