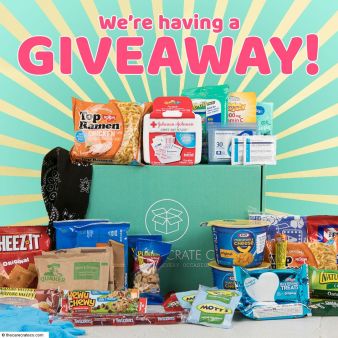 Login
to keep track of your entries.
Enter to Win an Emergency Snack Food Kit and Share it With Someone You Care About!
The Care Crate Co. is GIVING AWAY an Emergency Snack Food Crates this week AND will be giving away a new crate to someone every week until the CDC lifts the social distancing restrictions on all of us!
Sign up now by following @TheCareCrateCo on Instagram/Facebook and tag three friends in the sweepstakes post.
Promotion ends every Saturday.
Advertisement
No Comments Found!
Jumpstart the conversation by leaving your comments.