∗ You just missed it! Check this similar sweepstakes for more chances to win!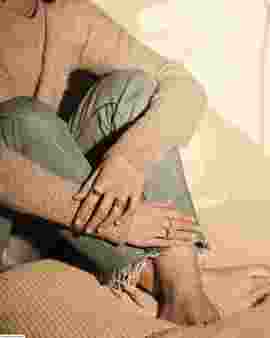 Login
to keep track of your entries.
Sign up now with Aurate & friends to WIN a prize package so you can #StayHome in Style.
WINNER receives a total of $1K in prizes.
Enter now to WIN from Aurate, BIOHM Health, Grayson, Savor Beauty and Serum + Truffle.
Promotion ends 5/22 and the winner will be selected on or around 5/24.
Advertisement
Eligibility and Prize Information
ELIGIBILITY: Open to anyone who is at least eighteen years of age and has reached the age of majority in their jurisdiction of residence at the time of opt-in (19 in Alabama and Nebraska; 21 in Mississippi) and lives within the continental United States and has a valid email address.
GRAND PRIZE: Winner will receive:
Aurate is giving a $300 gift card
BIOHM Health is giving a BIOHM Gut Test + Written Recommendations
Grayson is giving a $300 gift card
Savor Beauty is giving a Radiant Skin Set, which includes Pearl Cleansing Cream, Lavender Toner, Pumpkin Serum + Truffle Face Cream at an estimated value of $225
Grand Prize total value of $1000
After the Entry Period, on or about 5/24/2020, Sponsor will select 1 potential winner in a random drawing of all entries received. The odds of being selected depend on the number of entries received.
For Full Official Rules, Click here.
No Comments Found!
Jumpstart the conversation by leaving your comments.