∗ You just missed it! Check these similar sweepstakes for more chances to win!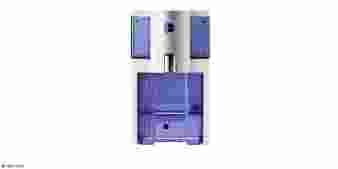 Login
to keep track of your entries.
This May, enter with RKIN to WIN a Salt-Free Water Softener System with Dual Carbon Filtration - CBS PPH Combo.
This water softener system will transform ordinary tap water into filtered, healthy spring-like water throughout your entire home and has a value of over $600.
The lucky prize-winner will be announced on May 23, 2020.
Enter now!
Advertisement
Eligibility and Prize Information
ELIGIBILITY: Open to all humans age 21 or older at time of entry. Residents of Taiwan, South Korea, Portugal, Italy, Austria, China, Russia, Hong Kong, Greece, France, Japan, Spain, and Czech Republic are not eligible to enter or win.
GRAND PRIZE: CBS PPH Combo Salt-Free Water Softener Alternative Anti-scale System With Dual Carbon Filtration.
Approximate Retail Value: $635.75
Odds of winning depend on number of eligible entries received during the Sweepstakes Entry Period.
For Full Official Rules, Click here.