Advertisement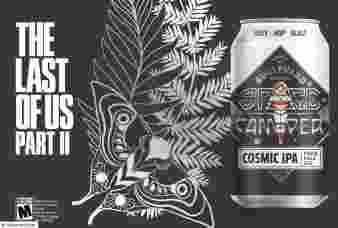 10 WINNERS!
Now through the end of August, sign up during the Space Camper + The Last of Us Promotion for your chance to WIN a limited edition Playstation 4 Pro System.
All ten winners will receive a Limited Edition The Last of Us Part II PS4™Pro Bundle, valued at $399.
Enter now using the Gleam widget for multiple chances to win!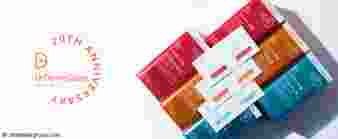 Dr. Dennis Gross is celebrating 20 years of the #$1 At-Home Peel with a new chance to WIN In Every Tin.
Just purchase a limited edition 20th Anniversary Tin and check inside to see if you've won.
Up to two grand prize winners will receive a trip to New York, New York for two nights with hotel accommodations and an Alpha Beta Professional Peel at Dr. Dennis Gross Dermatology.
Plus, up to another 105 winners will each receive a one year's supply of Alpha Beta Daily Peels of the winner's desired strength.
Every new purchase is a new chance to win through the 1st of July.

Purchase Point Special Lager and See Red and Win Prizes!
Look for a winning can inside specially marked 24-pack cans and 12-pack cans of Point Special Lager and submit codes here to win awesome prizes.
You could WIN a Kayak, Spikeball Game, Golf Bags, Hammocks and more.
Promotion valid through the end of 2020.

Started: Wed May 27, 2020
Ends: Mon Aug 17, 2020

Prize: Food and Drink
Awesome!
Get ready to make this your Sweetest Summer Ever with Hudsonville Ice Cream and this chance to WIN weekly giveaways all summer long.
Sign up now by filling out the form and you could be the winner of a weekly prize, including sweet kits for summer fun, free ice cream and a grand prize trip to a Grand Hotel and more.
So, be sure to come back and enter again next week for another chance to qualify through the end of the summer and don't forget to share with friends for Bonus Entries.
The prizes include a year's supply of Ice cream, Coolest Campout Package, Beach Kit and more.

The quest is on! You're sure to find treasure with more than $100,000 in prizes, including once-in-a-lifetime vacations, home makeovers, spa retreat packages, incredible experiences for you and your family, and the Grand Prize – a new Subaru Forester!
And because all of these fantastic prizes are donated by community and business partners, 100% of your gift goes toward supporting your favorite WTWW programs!
Submissions are valid to limited states (See official rules below).
Enter today, before it's too late!

Cycle Gear, RevZilla, and Yamaha Motorsports believe that motorcycling is an experience that should be enjoyed by all. All the time.
That's why they're teamed up for you to Join The Ride - in Style!
Sign up now to WIN your choice of a 2020 YZF-R3 Monster Energy Yamaha MotoGP Edition, or the 2020 MT-03 Hyper Naked.
And if that wasn't enough, the grand prize winner will also be set up with awesome riding gear from Sedici, REAX, and TCX, along with a trip to hone their skills at the Yamaha Champions Riding School!
Strap on your helmet and throw your leg over this sweep opportunity and enter to win before June 28th of 2020.
Seven winners total in this campaign!

Celebrate the 25th Anniversary Automower with Husqvarna and this chance to WIN the special Gold Edition of the Automower.
TWENTY FIVE WINNERS will each receive the special gold edition 315X Automower valued at $2,400 with a standard installation of the Automower.
Enter to win by 6/8 and you could be 1 of the random 25 winners drawn.
Don't forget to share with friends!

Free Shoes For Life or $10,000 CASH!
The lucky grand prize winner can choose either prize and two others will receive Cash Prizes two.
Sign up now to WIN the grand prize or a $5,000 or $1,000 store credit.
Sweepstakes open to limited states (see rules below).

Win a Chevy!
This is your chance to WIN the Chevrolet vehicle of your choice, valued up to $50,000 MSRP.
Complete your entry to win one time with Experience Chevrolet Today and don't forget to share with friends.
The hardest part about winning a new Chevy is deciding which one you want to win!
Promotion valid All Year Long and limited to select states.

Play Valvoline Drives and you can win FREE Oil Changes, Discounts and More!
Thousands of winners will receive up to $20 off a Premium Oil Change, coupons for Free Valvoline Premium Oil Changes and so much more.
Enter your code now or login to your Valvoline account to play the game and claim your prize if you are selected.
Entries are limited to one time per 90-day game period.
A total of $450,000 in prizes will be awarded!